Welcome to the first full week of September, folks. Pull up a chair and get ready for some mixed summer-autumn action when it comes to day-to-night fun around the city. We'll get right to it: Here are 10 of the best things to do in and around Vancouver this week (September 6-9).
View this post on Instagram
ICYMI, Canada's first all-Vegan Night Market is back at the Waldorf this year after a two-year hiatus – and it's bigger and better than ever before! The 19+ event features tasty food and drinks from local vendors as well as a range of compelling speakers.
When: Thursday, September 8th
Where: 1489 East Hastings Street
This week, The Polygon Gallery has several exhibitions worth checking out if you're a fan of art and mixed media. Visitors can experience Chester Fields' Look Again until September 11th, and mark their calendars for the upcoming Stan Douglas opening celebration on September 9th. The latter exhibition explores several historical instances of social and political unrest through a panoramic photograph series.
When: Open throughout September
Where: 101 Carrie Cates Court, North Vancouver
Cost: Admission by donation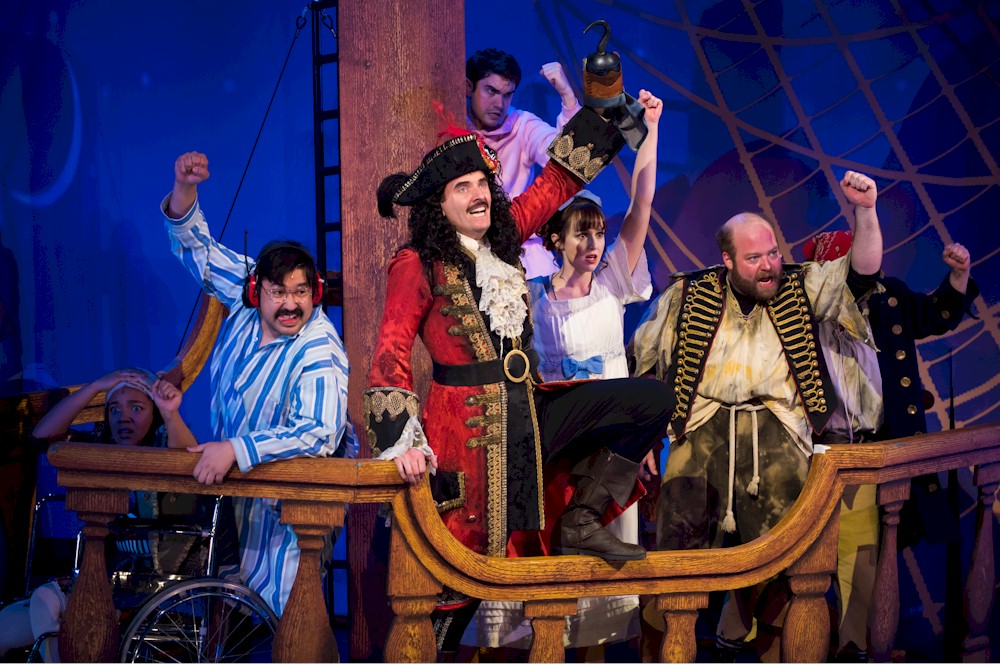 Photo via Arts Club Theatre
The Arts Club Theatre is presenting a Citadel Theatre production starting this week titled Peter Pan Goes Wrong – a name that warrants instant intrigue. The show that Time Out called described as "a joyfully silly show that unpacks itself like a festive treat" will hit the Stanley Industrial Alliance Stage on Thursday, September 8th.
When: Thursday, September 8th to October
Where: Stanley Industrial Alliance Stage
Cost: $35+
ICYMI, Vancouver's newest pop-up patio has set up shop inside a shipping container along the seawall, and they recently soft-launched their summer patio concept. Grab some happy hour eats from 2:30 to 5:30 pm, or swing by on your bike after work for some brewskis with a view.
Where: 764 pacific Boulevard, Plaza of Nations
Thanks to this online interactive map of all the off-leash dog parks in Vancouver, you'll never need to wonder where to let your canine friend roam free next. And if you don't have any dogs, we think going for the sole intention of dog-watching is a great time too. After all, it doesn't cost a thing to treat your furry friend to some quality outdoor time.
Where: Check out the online map above
View this post on Instagram
Between 500+ amazing eats and inventive amusement park-esque games, the Richmond Night Market never disappoints. Sharing good eats with friends is strongly encouraged!
When: On throughout September
Where: 8351 River Road, Richmond
Cost: $4 ($22 to skip the line)
Starting on August 30th, folks who want to hop on a Mobi and go on a joyride can do so with an emission-free electric bike that's not only energy and time-efficient, but money-efficient as well.  Whether you bike through Stanley Park or go across the Lions Gate Bridge, Mobi has you covered. The 24 Hour Pass gives you access to e-bikes for 25¢/min for the first 30 minutes and 35¢/min thereafter.
Interested in learning a new, beginner-friendly sport this week? Enter pickleball, the more casual version of ping pong and tennis. Luckily, Vancouver has several permanent outdoor courts as well as pop-up courts throughout the city to take advantage of.
Where: See locations above
View this post on Instagram
Since the beloved outdoor pool at Kits Beach reopened a bit late this summer, we think a dip or lap swim is very much warranted this week. Folks can view the pool's schedule and book a time slot here.
When: Open throughout September
Where: Click the link above for more info
We know it's not technically fall yet, but with the month well underway we thought we'd go ahead and share some of our fave hiking spots near Vancouver to take in the upcoming season. Who knows, maybe a visit during the tail end of summer will motivate you to book some more hiking trips down the line!
Where: Click the link above for our picks
And that's a wrap on this week, folks! We'll check back in soon.