Looking to check out some local art and support up-and-coming artists? We've got just the festival to share with you. Every year, the Vancouver Outsider Arts Festival (VOAF) brings together dozens of exhibits, workshops, live performances, and visual art installations for visitors to peruse & take part in.
Selected artists are often individuals/groups whose lives and work face social exclusion in Vancouver – and self-identify as "outsider" artists. So, if you're looking for an inclusive space to engage in the local art scene, this is a fantastic opportunity to do just that. Check out a ton of art and connect with friends old & new.
Oh, and did we mention admission is completely free??
Recent Posts:
A huge arts & culture festival is coming to Vancouver's Eastside next month 
Check out this massive haunted house with evil clowns in Surrey this fall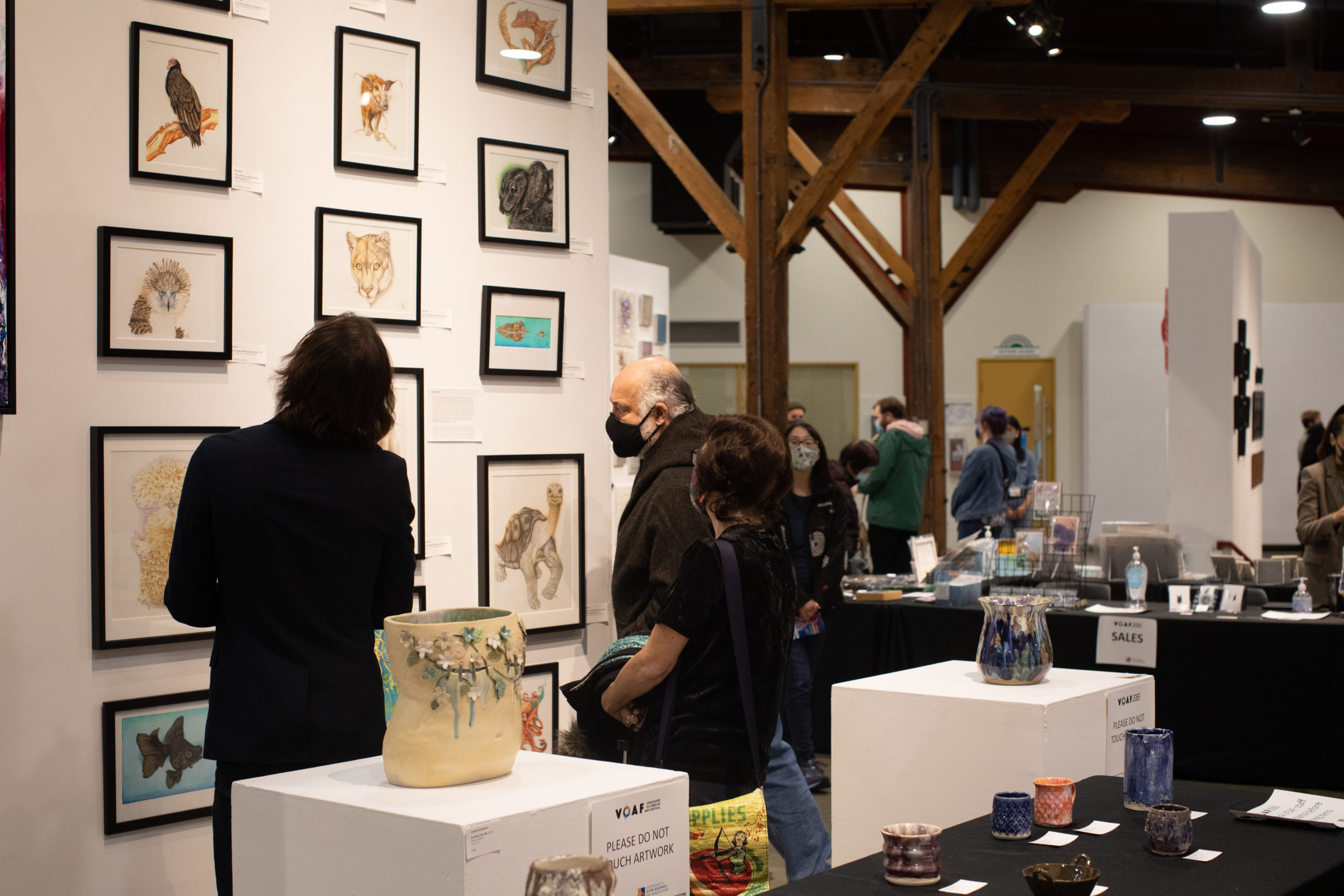 Photos via CACV
Showcased artists include local drag King Heathen, who often co-hosts brunch at Good Dogs Plant Foods on Robson Street. Below are other performing and visual artists in the 2022 lineup:
View this post on Instagram
View this post on Instagram
You can view the full lineup of visual artists here, and performing artists here.
The Vancouver Outsider Arts Festival will take place at the Roundhouse Community Arts & Recreation Centre from noon until 3 pm on Friday and Sunday, and until 5:30 pm on Saturday.
Mark your calendars and we'll see you there, Vancouver!
When: Friday, October 14th to Sunday, October 16th
Where: 181 Roundhouse Mews
Cost: Free admission