We don't have to tell you that Vancouver International Airport has been in the news a lot lately. However, it isn't just YVR that has had it rough over the past several months, according to the 2022 North America Airport Satisfaction Study by J.D. Power.
It seems that the combination of labour shortages and a resurgence in air travel has created the perfect storm for airport chaos.
Passenger satisfaction has dropped significantly since 2021, the major reasons being flight cancellations, crowded terminals, overpriced food and beverage offerings, and having nowhere to park.
YVR's score
In a ranking of all 28 large airports in North America (and 21 mega airports), Vancouver International Airport earned an overall customer satisfaction score of 794 out of 1,000 – just above Toronto's Pearson Airport at 755, which was in the 'mega airports ranking'.
View this post on Instagram
The study is based on 26,529 completed surveys from U.S. or Canadian residents who travelled through at least one U.S. or Canadian airport during the past 30 days.
Travellers were asked to evaluate their experience at either their arrival or departure airport.
Their reviews are based on several categories: terminal facilities; airport arrival/departure; baggage claim; security check; check-in/baggage check; and food, beverage, and retail.
Highest scores
The large airports with the highest satisfaction scores? Minneapolis-Saint Paul International Airport (score of 800) followed by San Francisco International Airport (score of 796) – much to our surprise. And in terms of slightly smaller airports, Tampa International Airport leads the way. So, if you're travelling to or through any of the above airports, you might be in luck.
Recent Posts:
A huge arts & culture festival is coming to Vancouver's Eastside next month 
Check out this massive haunted house with evil clowns in Surrey this fall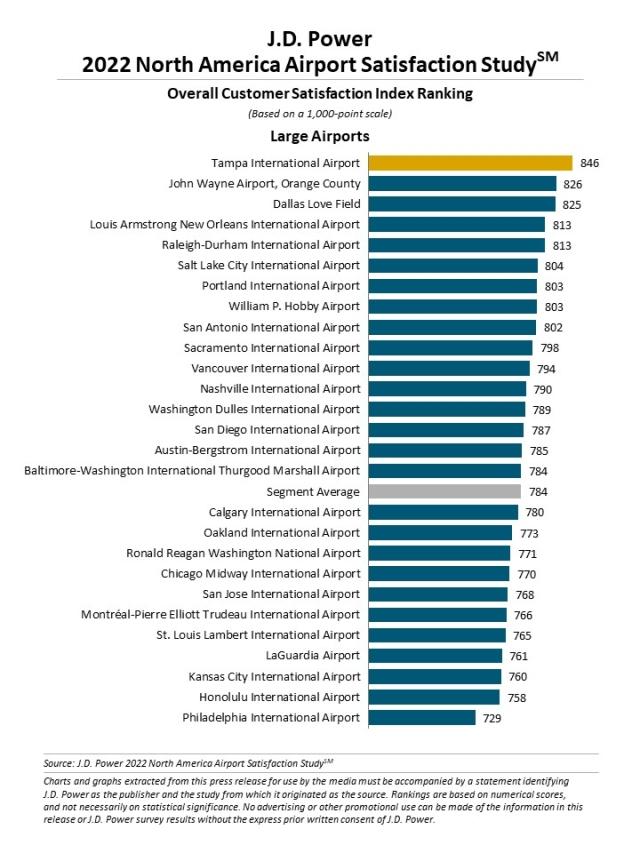 Sadly, it seems like the conditions at our airports may not improve by next year.
Michael Taylor, travel intelligence lead at J.D. Power says crowded airports, rising prices, and passenger frustrations "is likely to continue through 2023."
Looks like we'll just have to continue to pack our patience at the airport, everyone.