It's that time again, folks! If you're considering apartment hunting and feeling discouraged by the lack of affordable rentals in Vancouver, we've got some options to send your way. Although we talked about many of them in our previous rental lists, they're still some of the best bang-for-your-buck finds with availability right now. So, without further ado, here are some of the most affordable apartment and condo rentals listed in Vancouver.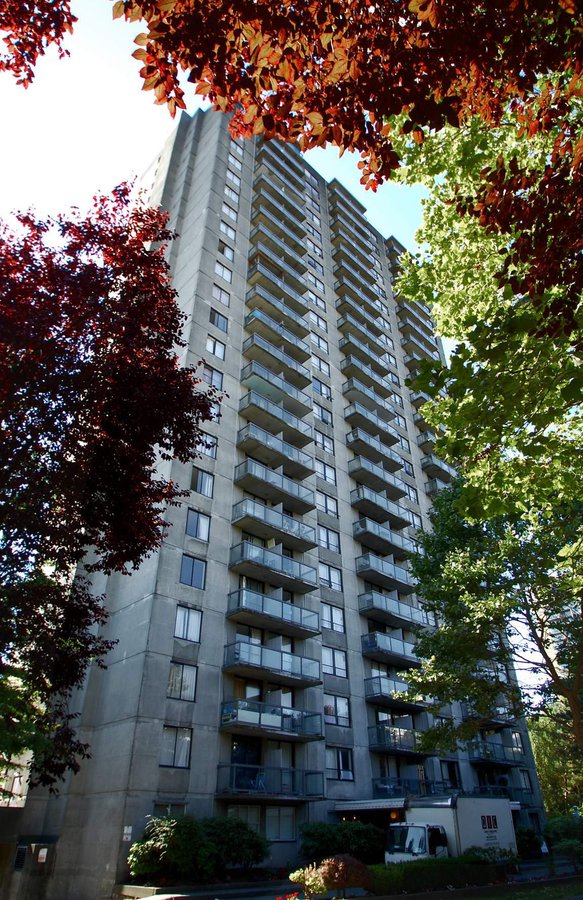 Photo via Rentals.ca
We're starting off with one of the cheapest rentals we've seen in the city in a while (a long while…) – and while it might not come with anything fancy or out of the box, it's a solid highrise in one of the most sought-after neighbourhoods in Vancouver. If location and access to food & shopping are your priority – then this is a great option.

Photo via Rentals.ca
With one, two, and three-bedroom options, Twenty-Two Terrace offers a variety of options for residents of the Renfrew Heights community. There's also 1,000 square feet of indoor amenity space next to a rooftop terrace, which adds a great social lounge/ co-working space for those who want to venture out of their cozy units. Oh, and there's a grocery store and bakery on the main floor, so you won't even have to leave the building for food!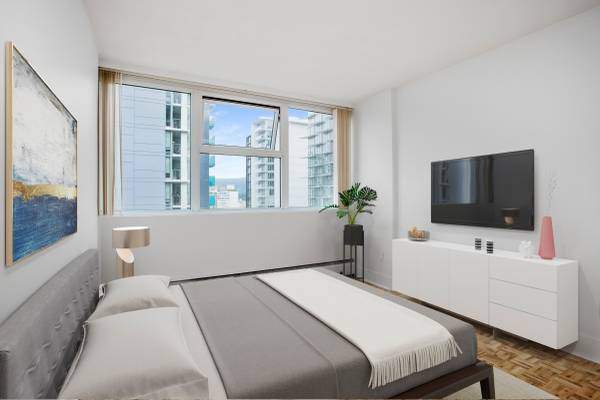 Photo via Rentals.ca
Another great find in West End, Regency Park Residences currently has studio units available for $1,750 – which is a steal in the city right now. Plus, the airy units come with access to a fitness centre and outdoor pool – which is a huge flex in the summertime. Let the pool parties commence!
Recent Posts:
A huge party with 17 breweries is coming to East Vancouver this month & here's what to expect
Here are 10 retro-style diners to check out in and around Vancouver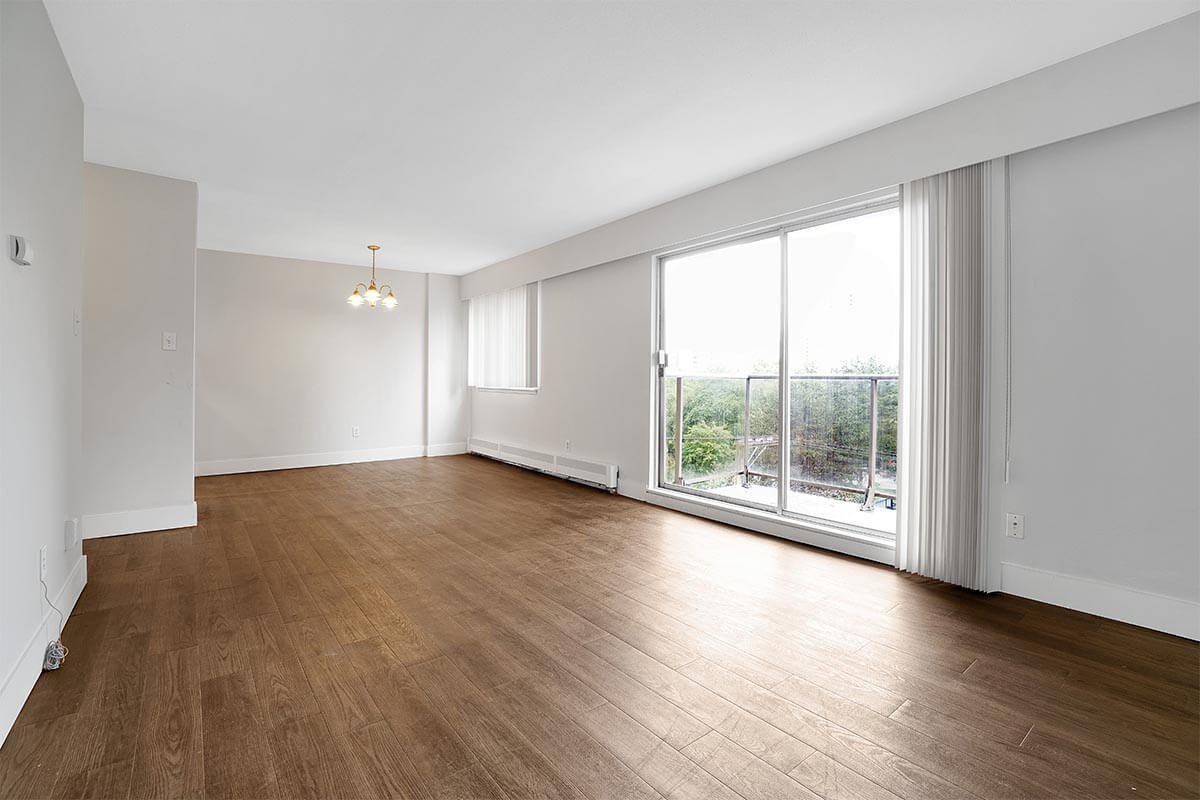 Photo via Rentals.ca
This find is situated near the shops and eats on Robson Street – so it's pretty safe to say that you won't run out of things to do (or eat) nearby. Just minutes from the beach, Ocean Park Place is the perfect place to call home if you spend a lot of time in the West End as it is, or if you're wanting to live somewhere where you can take a leisurely stroll through Stanley Park at the drop of a hat. Plus, rent includes heat and water!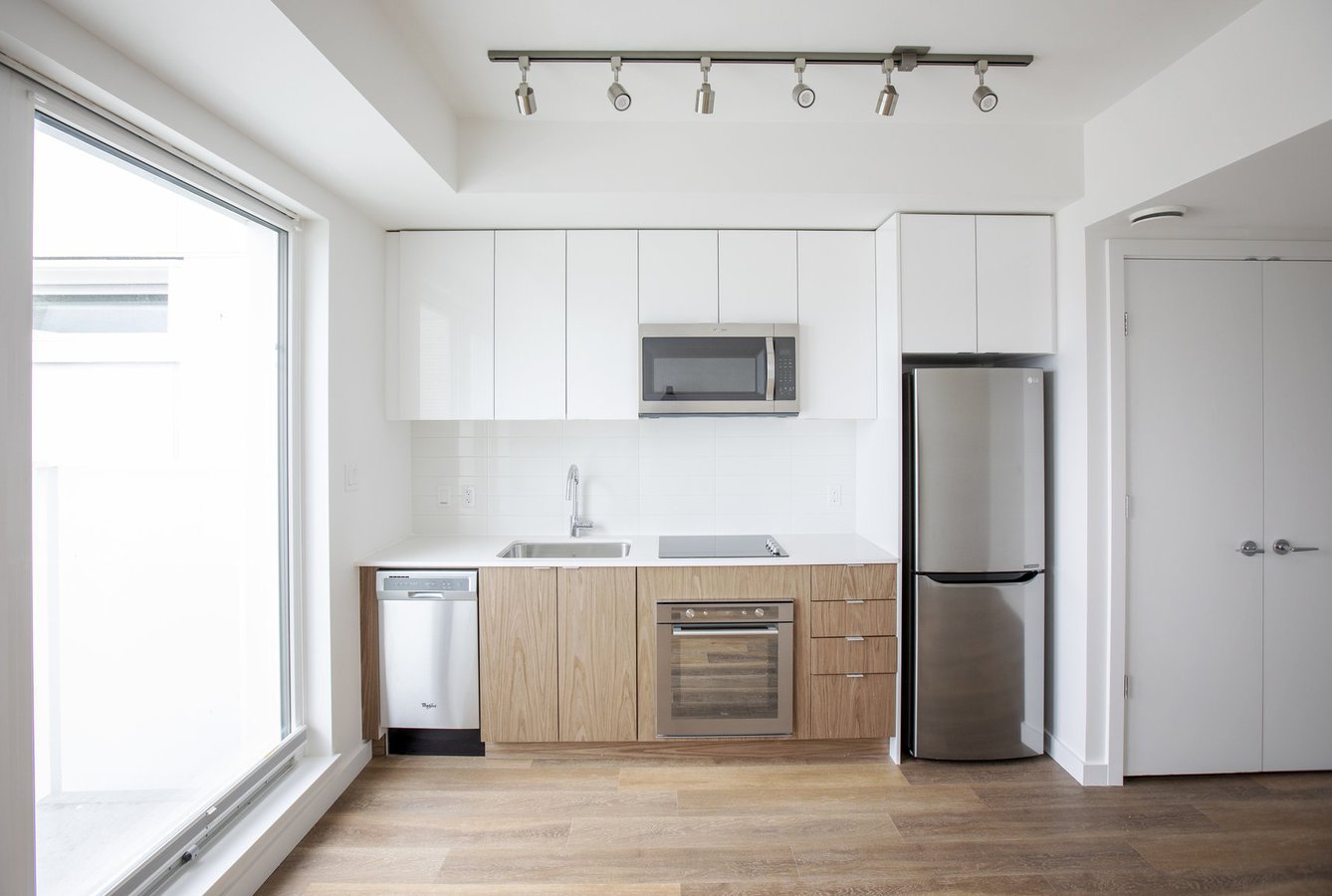 Photo via Rentals.ca
This one's new to the 'cheap rentals' list. Brixton Flats is in the heart of Chinatown and showcases the latest in sustainable 'passive' housing. Think big, bright windows, sweeping views from the rooftop terrace, and a ton of amenities nearby. Plus, there are multiple lounges/ shared living spaces for residents to enjoy, including one with a BBQ station!
Well, that's all for now, Vancouver! Happy apartment hunting.