If you're looking to book a unique stay in the new year, you can't do better than a relaxing getaway to Hornby Island. And this unique cliffside home is sure to win your heart, with sweeping, panoramic views of the ocean and Helliwell Park, and all the amenities you'll need to fully unwind. Let's get into it.
The Helliwell Bluffs is situated in a quiet, grassy area overlooking Helliwell Park, which has been described by multiple guests as "one-of-a-kind" and one of the "most beautiful places on Earth."
With floor-to-ceiling windows and a unique roof that arches like a wave, it's easy to see why this rental has garnered its soothing, relaxing reputation. If you're looking for a place to unwind and a beautiful backdrop, then look no further.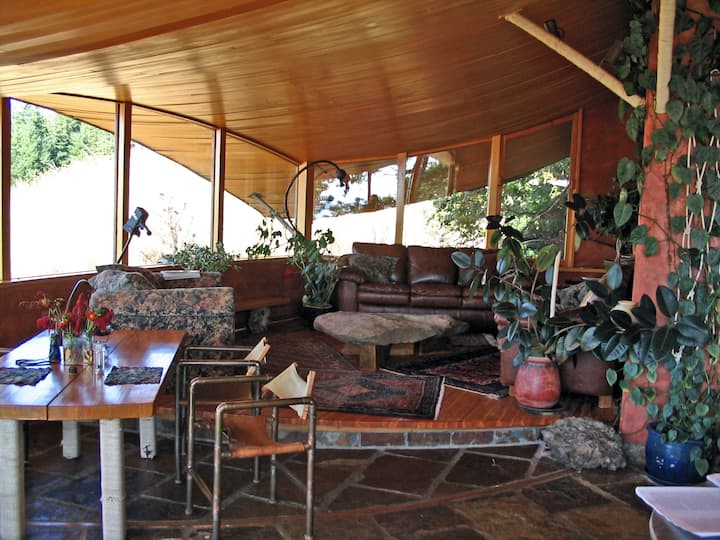 Amenities include an outdoor bathtub, a fireplace, full wifi, and 180 degrees of south-facing windows built into the meadow.
Spend your mornings barefoot on the heated stone floors, or outdoors with the deer and a cup of coffee or tea.
Recent Posts:
30 amazing things to do in and around Vancouver this January
This beloved hot chocolate festival is returning to Vancouver this winter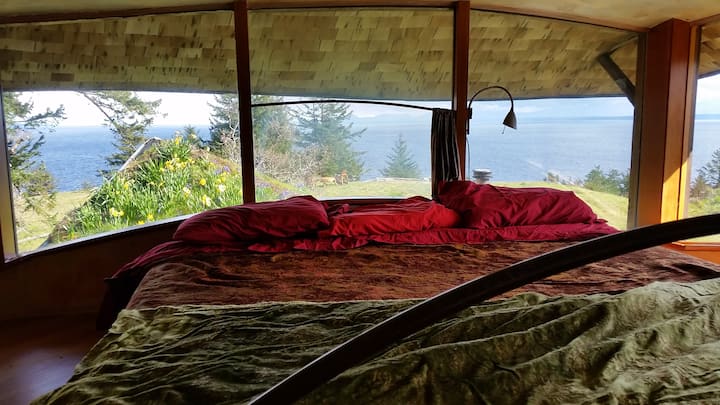 The stunning Helliwell Bluffs is currently available for $360 per night between January 13th and February 12th, followed by limited availability in April, May, and June. So if you're interested in booking a stay in the first half of the year, you'll want to act quickly!
Well, that's all for now, Vancouver. We'll check back in soon.